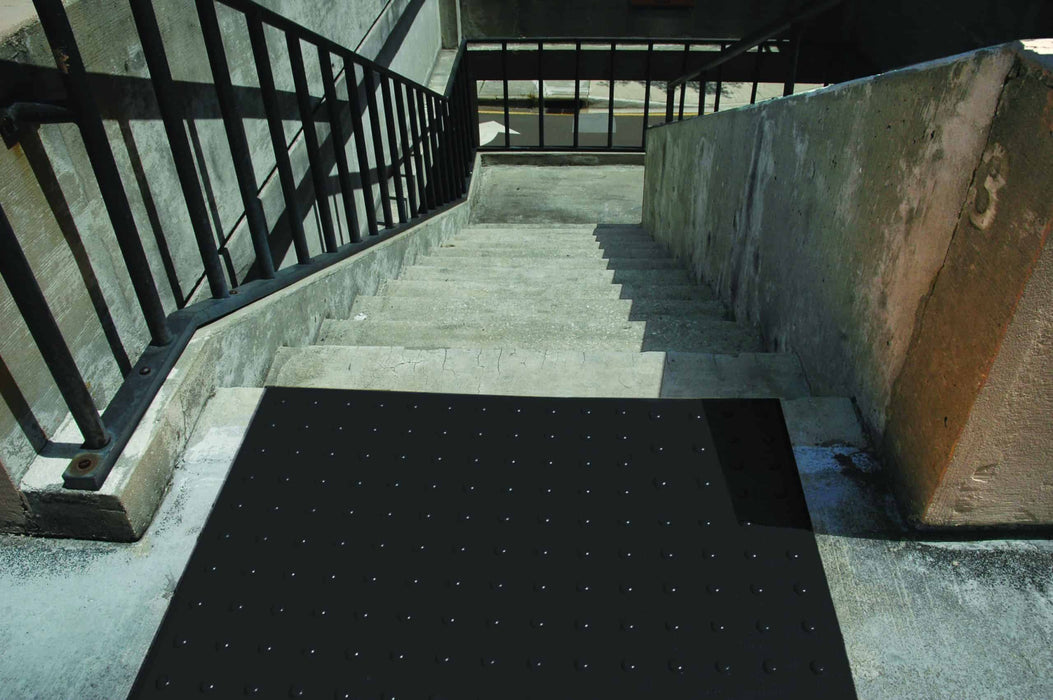 Ultra-ADA Pads Urethane Model - Part #0756
Original price
$90.20
-
Original price
$90.20
Frequently Asked Questions
Yes, Ultra-ADA Pads (or some other form of warning pad) are mandated by the Americans with Disabilities Act (ADA), 28 CFR Part 36. Learn more in the regulations section of our website.
Ultra-ADA Pads use two methods to ensure that they stay safely attached to the pavement. The first method is using the included industrial-strength adhesive. And once the adhesive has set, a set of concrete anchors (included) are used in the corners of the pad. You can get more details in our installation instructions.
The Ultra-ADA Pads are NOT designed to be installed in wet concrete. They can, however, be installed once any newly poured concrete or cement has fully cured.
The requirements as per the ADA are, among other things, that "Detectable warnings…shall contrast visually with adjoining surfaces" and "…differ from adjoining walking surfaces in resiliency or sound-on-cane contact." Stamped concrete does not comply with either of these requirements.
Ultra-ADA Pads are made from urethane, which can bend to meet curves in the surface. It can be cut for a better/custom fit and it is practically indestructible. This is beneficial, not only after it has been installed but also eliminates damage to the pads during shipping/transit/storage. A common problem with fiberglass pads.
State and local governments have different requirements for the amount of coverage. Local authorities should be contacted to confirm the appropriate size needed for each application.
The included adhesive is considered to be a hazardous material and therefore can only be shipped via ground transport.
Yes. However, it requires a special adhesive. Please contact us for more details.
0.2″ which meets the regulations.
Yes. However, it requires a special adhesive. Please contact us for more details.
Yes. Please use proper safety precautions.
This product may not address any specific regulations but if you have any questions, we're here to help.
ADA Accessibility Guidelines for Buildings and Facilities (ADAAG)
ADA Standards for Accessible Design (28 CFR Part 36 (Section 4.29))
Additional Product Information
Uniform Product Codes (UPCs)
UPC 808416007565 Ultra-ADA Pads Urethane Model (Part #0756)