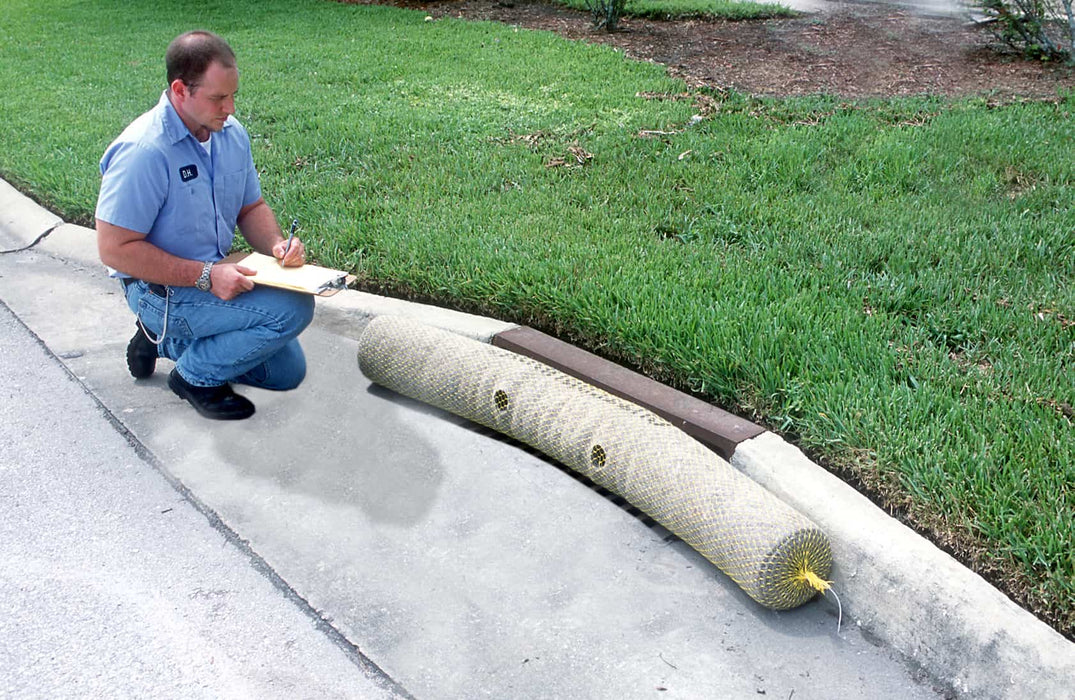 Ultra-Gutter Guard - Part #9320
Original price
$126.50
-
Original price
$126.50
Frequently Asked Questions
For one, the Ultra-Gutter Guard is made from 100% recycled materials. So if your company/agency has any directives for prioritizing environmentally-friendly products, the Ultra-Gutter Guard would certainly meet those criteria. Another good reason, is ease of use. Installation of the Ultra-Gutter Guard is as simple as laying it down in front of the inlet. And removal is just as easy.
From an aesthetic standpoint, the Ultra-Gutter Guard, may not be the best option. It also is more obtrusive than some of our other products which may prove to be less than ideal in areas with a lot of pedestrian traffic or that use street sweeper equipment.
We recommend an Ultra-Gutter Guard that is at least 24″ longer than the inlet so that there is 12″ or more of overlap on either side of the opening.
Yes. The Ultra-Gutter Guards can be reused and moved from drain to drain. If necessary, the units can be rinsed off to remove dirt, mud, sediment, etc. before moving.
The holes in the middle of the Ultra-Gutter Guards are overflow ports. In the event of large amounts of rainfall, the overflow ports will allow water to pass through untreated in order to prevent ponding and/or flooding.
The Ultra-Gutter Guard Plus and Ultra-Filter Socks are both potential alternatives to the Ultra-Gutter Guard. You can also check out the Path to the Perfect Product to see what other products might be a good option.
This product may not address any specific regulations but if you have any questions, we're here to help.
Stormwater Management Regulation 40 CFR 122.26
National Pollutant Discharge Elimination System (NPDES)
Total Maximum Daily Load (TMDL)
Additional Product Information
Uniform Product Codes (UPCs)
UPC 808416093209 Ultra-Gutter Guard (Part #9320)
UPC 808416093216 Ultra-Gutter Guard (Part #9321)
UPC 808416093223 Ultra-Gutter Guard (Part #9322)