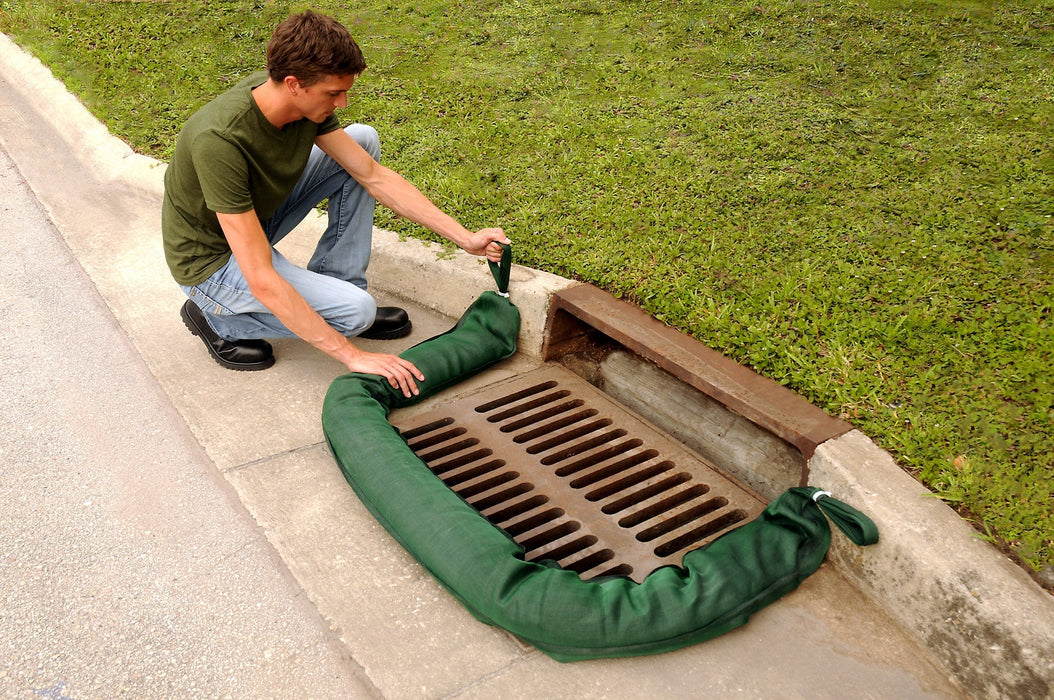 Ultra-Filter Sock Sediment - Part #9457
Original price
$108.90
-
Original price
$108.90
Frequently Asked Questions
The Ultra-Filter Sock has several distinct advantages that could prove to be a deciding factor in choosing it to protect your drain from incoming pollutants. (1) Ease of use and installation – with the Ultra-Filter Sock, you simply lay it down in front of a drain or inlet. No hardware to install, no heavy grates to lift. (2) Versatility – the Ultra-Filter Sock has multiple filtering media options available which enables it to remove pollutants that a lot of other stormwater products cannot remove. (3) Multiple media options – not only are there several media options available but you can use them together in a "treatment train" so you can filter out many different pollutants.
If a "clean" installation is a significant concern or the Ultra-Filter Sock could pose a tripping threat to pedestrian traffic or an obstruction for street sweepers or other equipment, it may not be the ideal solution.
Yes, under most circumstances. If the Ultra-Drain Guard is filled with sand, silt, and sediment, it can be removed from the drain, emptied out and replaced. Trash and debris can also be removed. The exception is if the Ultra-Drain Guard is saturated with oil, gas or other hydrocarbons. Because these pollutants can be flushed out of the Ultra-Drain Guard by a major rain event, it is recommended that the units be replaced instead of reused.
Since the Ultra-Filter Socks are only available in one length (9′), you can simply use multiple units when more than nine feet is required. It is recommended that you overlap units to insure complete coverage/protection.
Due to the nature of the filter media, some fine dust and powder can be released from the sock during transport (this is especially true of socks with HMRM). We recommend rinsing the Ultra-Filter Socks with a hose on grass or a vegetated area prior to use. This will allow most of the fines to be removed and captured away from any catch basin.
More Info / Downloads
This product may not address any specific regulations but if you have any questions, we're here to help.
Stormwater Management Regulation 40 CFR 122.26
National Pollutant Discharge Elimination System (NPDES)
Total Maximum Daily Load (TMDL)
Additional Product Information
Uniform Product Codes (UPCs)
UPC 808416094534

 

Ultra-Filter Sock Carbon (Part #9453)
UPC 808416094558

 

Ultra-Filter Sock Sorb 44 (Part #9455)
UPC 808416094572

 

Ultra-Filter Sock Sediment (Part #9457)
UPC 808416094596

 

Ultra-Filter Sock Sediment - Bulk Pack of 36 (Part #9459)
UPC 808416094565

 

Ultra-Filter Sock PhosFilter (Part #9456)
UPC 808416094541

 

Ultra-Filter Sock HMRM 1.0 (Part #9454)