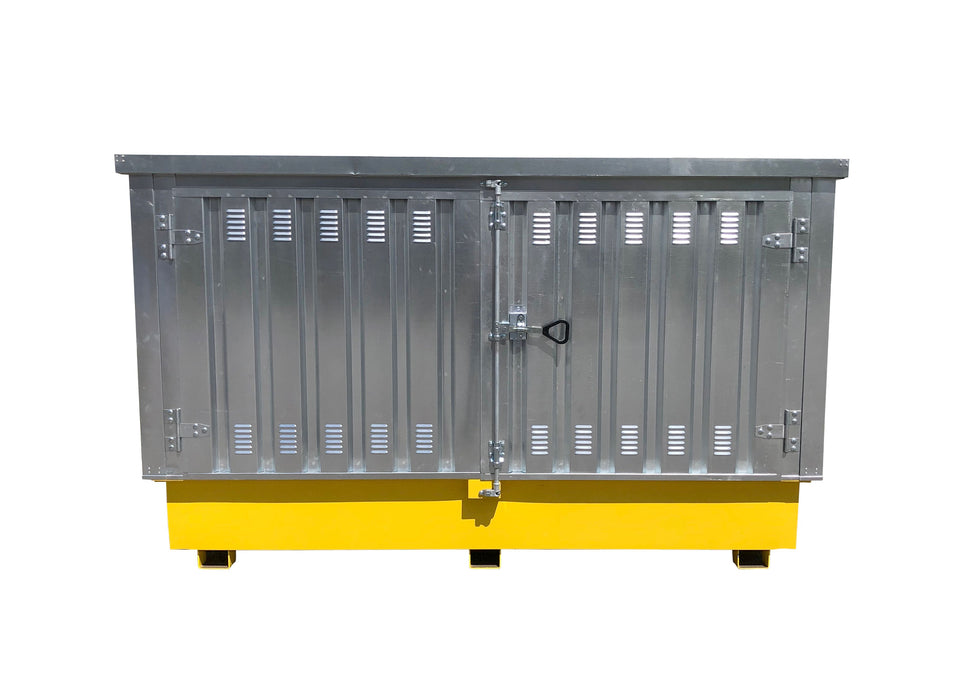 Ultra-Twin IBC Hard Top Steel Model - Part #1186
Original price
$6,684.70
-
Original price
$6,684.70
Frequently Asked Questions
The spill pallet is constructed of galvanized 14-gauge steel.
Yes, the Ultra-IBC Hard Top is designed with enough containment capacity to help meet SPCC and EPA spill containment regulations.
The Ultra-IBC Hard Top, Steel Model is able to withstand extreme temperatures and fire if that is a concern in the facility where the pallet is being used.
Yes, the grating can be removed to access the containment sump for periodic inspections or cleaning of spills.
This spill pallet can be moved with a forklift or pallet jack.
Yes, the pallet can be locked with a standard padlock to keep contents secure or restrict access.
More Info / Downloads
Helps Comply with These Rules & Regulations
EPA Container Storage Regulation 40 CFR 264.175

ADA Accessibility Guidelines for Buildings and Facilities (ADAAG)
Additional Product Information
Uniform Product Codes (UPCs)
UPC 808416011845 Ultra-IBC Spill Pallet Steel Model (Part #1184)