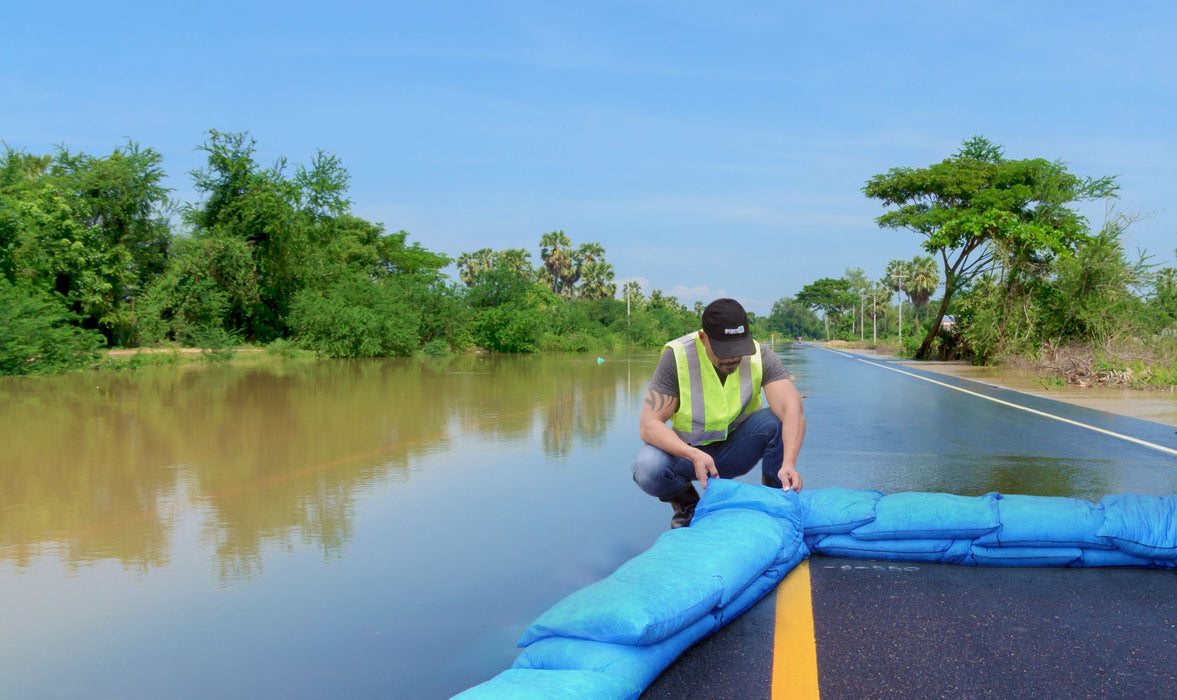 Ultra-Aqua Bag - Part #5410
Original price
$18.90
-
Original price
$18.90
Frequently Asked Questions
It depends on what is meant by "reusable". The bags can be moved from one location to be reused at another location. However, they cannot be returned to their initial "pre-activated" state.
Ultra-Aqua bags will be fully activated and ready to be used after approximately five minutes of water immersion.
They will last/stay filled for 1-3 months, depending on temperature, humidity, environment, etc. The water will eventually leave the bag.
Pre-activated (dry), each Ultra-Aqua Bag weighs less than a pound. Once activated with water, each bag weighs between 30 lbs-40 lbs.
The staging pool is an optional accessory. It is a very portable pool that can be used to activate multiple Ultra-Aqua Bags at one time. Bags can be activated in buckets, bins, kiddie pools, etc. and do not require the staging pool. The staging pool is more convenient than other methods because it folds/rolls into an easy to carry, lightweight package.
Ultra-Aqua Bags can be used as a water dam, flood barrier or water barrier to prevent salt water from getting to sensitive or valuable areas or spaces. However, they must first be activated with fresh water.
Ultra-Aqua Bags can block water for as long as they are still filled. If it is warm temperature the bags can start to lose water in 1-3 months. In different cooler conditions, this could take in excess of three months. Due to many different conditions, including types of fresh water (city, lake, river, etc) it is hard to give an exact timeframe.
As long as they are stored in the bags they come in, the Ultra-Aqua Bags have a 10-year shelf life.
The maximum number of cases that can ship on a single pallet is forty-eight (48).
More Info / Downloads
This product may not address any specific regulations but if you have any questions, we're here to help.
Additional Product Information
Uniform Product Codes (UPCs)
UPC 808416054101

 

Ultra-Aqua Bag 2-Pack (Part #5410)