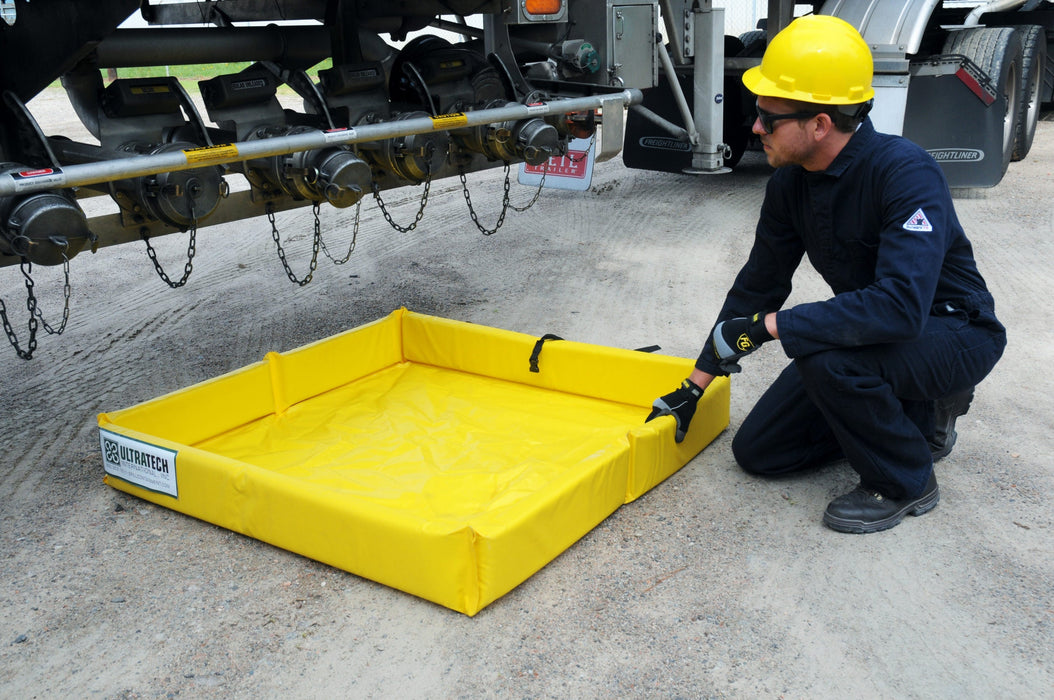 Ultra Containment Berm Mini Foam Wall Model - Part #8845
Original price
$234.30
-
Original price
$234.30
Frequently Asked Questions
First of all, thank you for using the full product name in your question. Our SEO team will really appreciate that!
Secondly, they are made with 22 oz. PVC.
Wow! You're very observant! And what a great question! It's almost like you work for us and this question was staged!
Originally, this product was only offered in three sizes, 2′ x 2′, 4′ x 4′ and 4′ x 6′. More recently, we added the 3′ x 3′, 5′ x 5′, and 6′ x 6′.
Custom sizes and colors are available. Please contact us for minimum order quantities and other information.
More Info / Downloads
Helps Comply with These Rules & Regulations
EPA Container Storage Regulation 40 CFR 264.175

ADA Accessibility Guidelines for Buildings and Facilities (ADAAG)