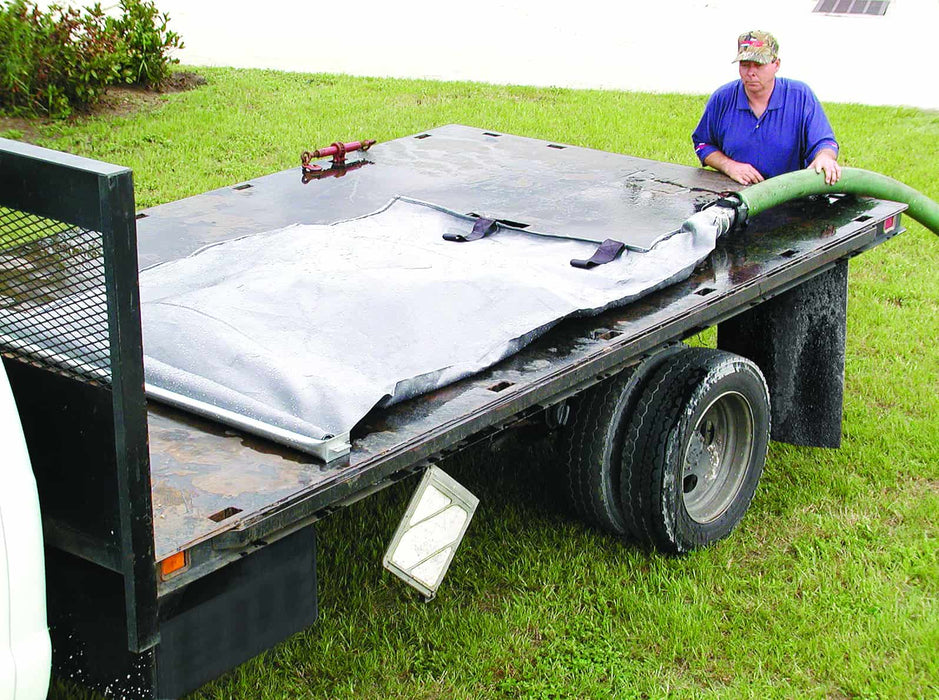 Ultra- Dewatering Bag Hose Connector - Part #9739
Original price
$61.60
-
Original price
$61.60
Frequently Asked Questions
Like many items, there's a cost/convenience factor involved with the use of either of the Ultra-Dewatering Bags. Your initial cost will be significantly higher with the reusable model because of the locking rods. You will, of course, recover that cost as more dewatering projects are completed and in the long run, your cost per project should be less than if the standard dewatering bags were used.
The standard Ultra-Dewatering Bag will need to be replaced once it is full (or at the end of the project), where as the reusable model can be opened, emptied and used at the next job site.
As mentioned in the previous FAQ, the reusable model could be considered less convenient because of the added requirement of manually opening the bag and emptying the contents.
Another reason is that the material used for the Ultra-Dewatering Bag, Reusable Model does not absorb oil, grease, and hydrocarbons like the material used for the standard Ultra-Dewatering Bag.
Yes, the locking rods must be used in order for the bag to perform properly. Without the rods, the Ultra-Dewatering Bag will be completely open on one end and water that is pumped in will not be treated/filtered.
Yes, locking rods are available as a separate purchase, as are the Ultra-Dewatering Bags themselves so materials can be replaced as needed without the purchase of additional/unneeded components.
More Info / Downloads
This product may not address any specific regulations but if you have any questions, we're here to help.
Stormwater Management Regulation 40 CFR 122.26
Additional Product Information
Uniform Product Codes (UPCs)
UPC 808416097351

 

Ultra- Dewatering Bag Reusable Model, Locking Rods Only (Part #9735)
UPC 808416097368

 

Ultra- Dewatering Bag Reusable Model, Replacement Bag (Part #9736)
UPC 808416097382

 

Ultra- Dewatering Bag Reusable Model, Replacement Bag (Part #9738)
UPC 808416097399

 

Ultra- Dewatering Bag Hose Connector (Part #9739)