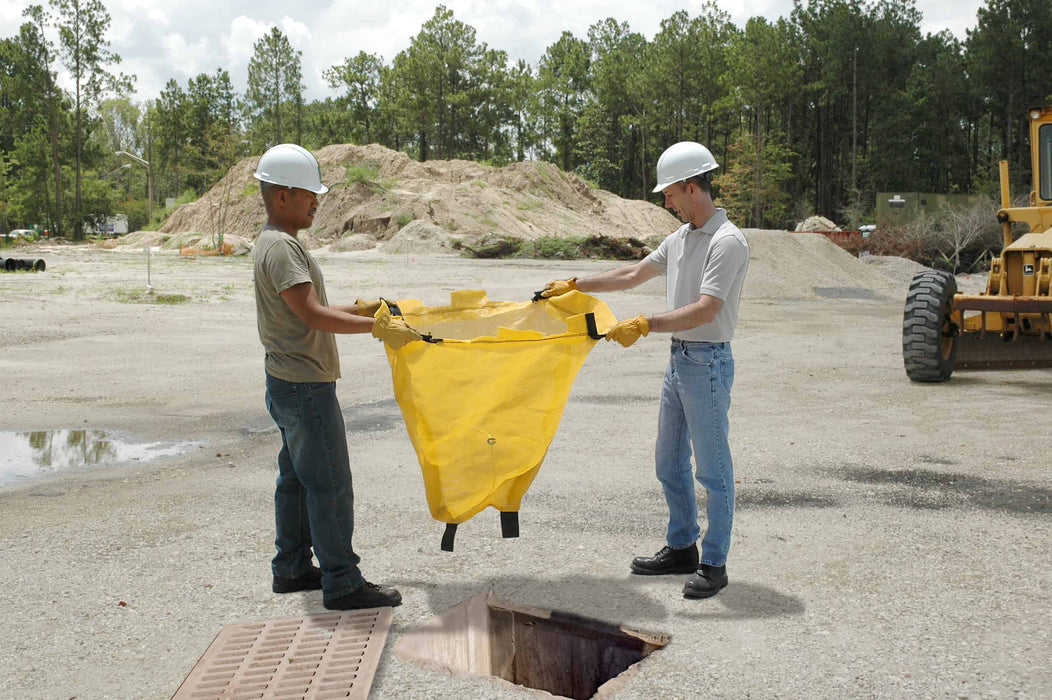 Ultra-Drain Guard Reusable Model - Part #9330
Original price
$81.40
-
Original price
$81.40
Frequently Asked Questions
Because of its extraordinary capacity (up to 500 lbs), the reusable model is an excellent choice where the potential for sediment, sand, soil, and dirt is great and there is little or no concern for capturing hydrocarbons. For this reason, the Ultra-Drain Guard, Reusable Model, is often used on construction sites.
This will be dependent from catch basin to catch basin depending on the design, weight, and size of the grate, the fit of the grate and other factors. However, it can and has been done. For added security, rebar can be inserted into the removal flap pockets and left in place (these will be necessary during removal of the Ultra-Drain Guard).
When new, the flow rate for the Ultra-Drain Guard, Reusable Model is 695 gals/min/ft². For more info, please check out these specifications.
Once rebar has been inserted into the removal flap pockets, the unit can either be removed by hand (at least two people) or, for larger loads, a backhoe, forklift or other equipment should be used.
In order to be able to contain very large amounts of sand, silt, and sediment, it is necessary to use a polypropylene material to make the Ultra-Drain Guard, Reusable Model. While this is obviously a very strong, durable and heavy-duty material it does not have the oil-absorbing capabilities of the geotextile material that is used for most of our other drain guard models.
More Info / Downloads
This product may not address any specific regulations but if you have any questions, we're here to help.
Stormwater Management Regulation 40 CFR 122.26
National Pollutant Discharge Elimination System (NPDES)
Total Maximum Daily Load (TMDL)
Additional Product Information
Uniform Product Codes (UPCs)
UPC 808416093414

 

Ultra-Drain Guard Reusable Model (Part #9341)
UPC 808416093407

 

Ultra-Drain Guard Reusable Model (Part #9340)
UPC 808416093421

 

Ultra-Drain Guard Reusable Model (Part #9342)
UPC 808416093322

 

Ultra-Drain Guard Reusable Model, Curb-Style (Part #9332)
UPC 808416093308

 

Ultra-Drain Guard Reusable Model, Curb-Style (Part #9330)