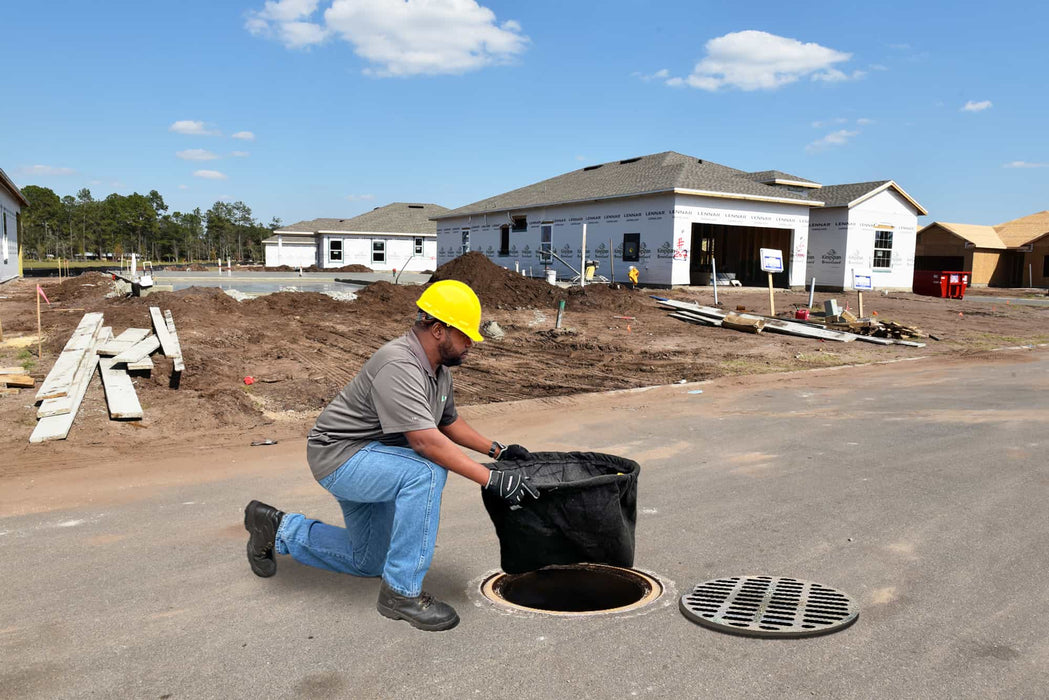 Ultra-Drain Guard Round Adjustable Frame Model - Part #8920
Original price
$46.20
-
Original price
$46.20
Frequently Asked Questions
Unlike the Ultra-Drain Guard – Adjustable Frame Model, the frame on the economy frame model is NOT reusable. Each unit has a frame included that will be disposed of with the rest of the drain guard.
The Ultra-Drain Guard – Economy Frame Model absorbs oil, fuel, and other hydrocarbons (up to 0.5 gal) in addition to capturing sand, sediment, and other contaminants.
Yes, under most circumstances. If the Ultra-Drain Guard is filled with sand, silt, and sediment, it can be removed from the drain, emptied out and replaced. Trash and debris can also be removed. The exception is if the Ultra-Drain Guard is saturated with oil, gas or other hydrocarbons. Because these pollutants can be flushed out of the Ultra-Drain Guard by a major rain event, it is recommended that the units be replaced instead of reused.
The Ultra-Drain Guard adjusts to fit most drains. As long as it falls within the range (Min: 16×20. Max: 28×36), it will fit your drain.
The Ultra-Drain Guard is engineered and designed to remove pollutants and contaminants from storm water flow while preventing flooding and ponding. Built-in overflow ports allow water to pass through untreated during times of very significant rainfall.
More Info / Downloads
This product may not address any specific regulations but if you have any questions, we're here to help.
Stormwater Management Regulation 40 CFR 122.26
National Pollutant Discharge Elimination System (NPDES)
Total Maximum Daily Load (TMDL)
Additional Product Information
Uniform Product Codes (UPCs)
UPC 808416101669 Ultra-Drain Guard Adjustable Frame Model (Part #8920)
UPC 808416101676 Ultra-Drain Guard Adjustable Frame Model (Part #8921)