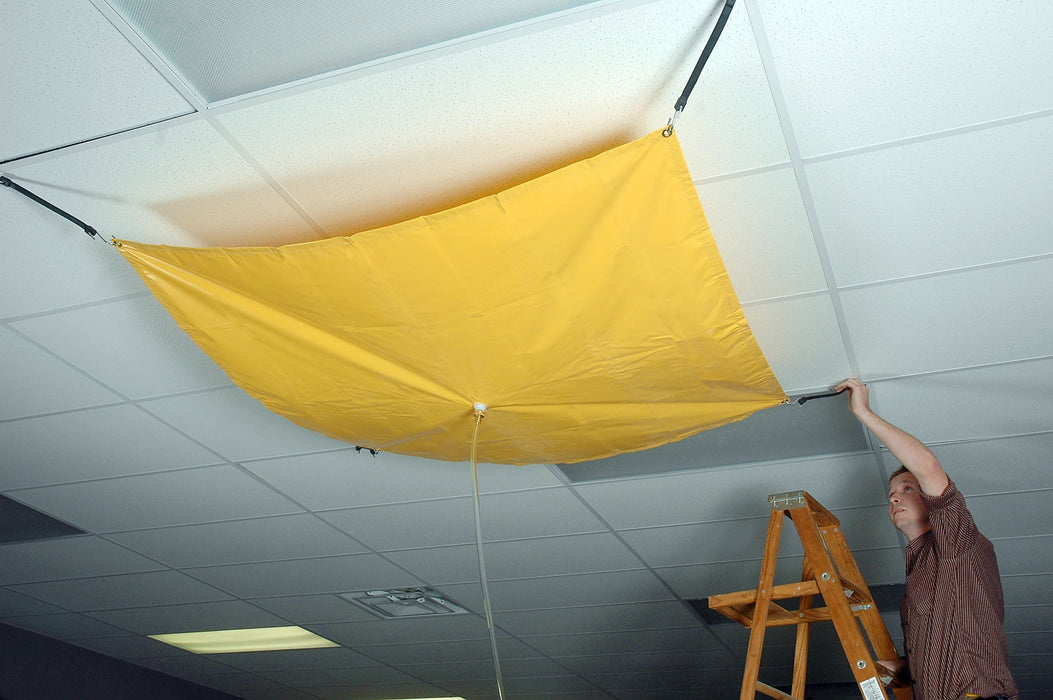 Ultra-Drip Diverter Roof Drip Diverter - Part #1789
Original price
$314.60
-
Original price
$314.60
Frequently Asked Questions
Yes, each unit comes with a 4-pack of rubber straps.
The hose attachment is designed to be used with a standard 3/4″ (garden hose) fitting.
No, the hose is optional (Part# 1782 – 25′ L Green hose. Part# 1792 – 25'L Clear hose). It will also work with any standard garden hose with a 3/4″ fitting.
While we do not have any other size Ultra-Pipe Drip Diverters, we do have the Ultra-Roof Drip Diverter which is very similar and available in a number of different sizes.
This product passes the Heat Resistance test (180 deg Fahrenheit for 5 minutes). It is also approved by the California Fire Marshal (Pass #FA51205). The manufacturer of the material runs a Lacing test on the vinyl film in an embroidery hoop in over at 320 degrees F for 7 minutes and it cannot fall apart. We highly recommend testing it in the actual heat application prior to use.
Yes, replacement hose attachments are available. Please contact us for more information.
More Info / Downloads
This product may not address any specific regulations but if you have any questions, we're here to help.
Additional Product Information
Uniform Product Codes (UPCs)
UPC 808416017854

 

Ultra-Roof Drip Diverter (Part #1785)
UPC 808416017861

 

Ultra-Roof Drip Diverter (Part #1786)
UPC 808416017878

 

Ultra-Roof Drip Diverter (Part #1787)
UPC 808416017885

 

Ultra-Roof Drip Diverter 0 (Part #1788)
UPC 808416017892

 

Ultra-Roof Drip Diverter 0 (Part #1789)
UPC 808416017908

 

Ultra-Roof Drip Diverter (Part #1790)
UPC 808416017823

 

Ultra-Pipe Drip Diverter Drainage Hose (Part #1782)
UPC 808416017922

 

Ultra-Drip Diverter Clear Hose Attachment (Part #1792)
UPC 808416017939

 

Ultra-Drip Diverter Adjustable Bungee Cord Kit (4-pack) (Part #1793)
UPC 808416017946

 

Ultra-Drip Diverter 19" Rubber Bungee Kit (4-pack) (Part #1794)