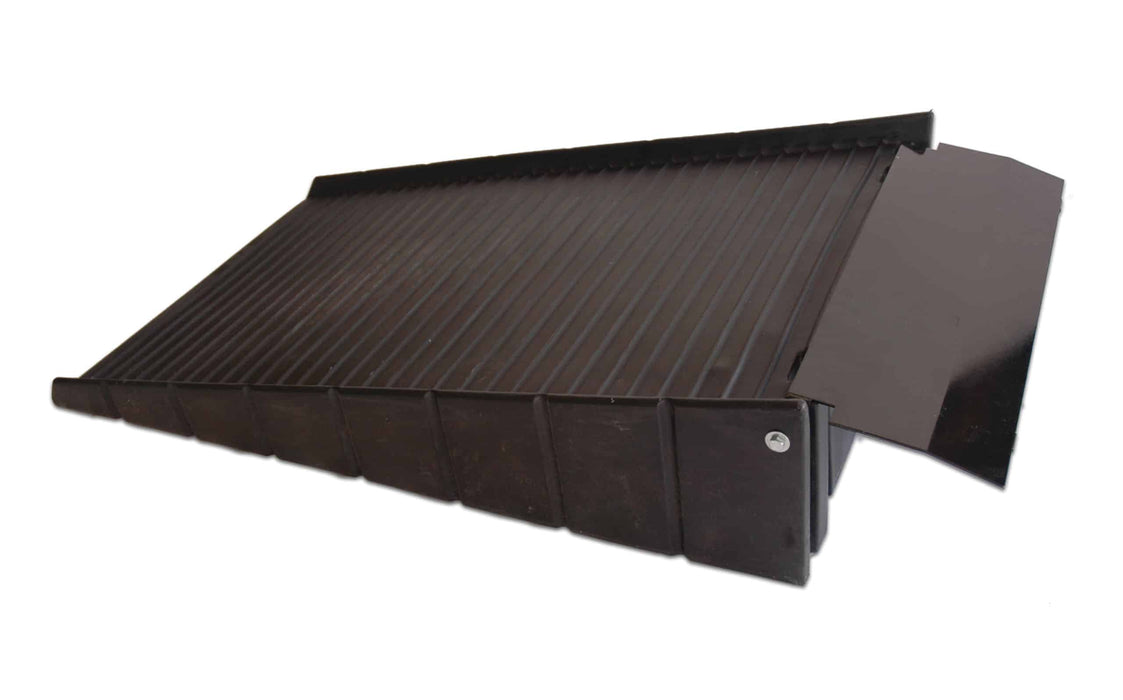 Ultra-Hard Top Plus Models Extender Kit With Drain - Part #9659
Original price
$2,732.40
-
Original price
$2,732.40
Frequently Asked Questions
Yes, the dual closure system (roll top door and swing out doors) is on both sides of the unit to provide complete access to all drums stored inside.
A ramp is not included, but there is one available as an option (p/n 0676).
The Ultra-Hard Tops are made of polyethylene (LLDPE) so in the event of a fire the units will melt. It is not intended to be used in place of a safety cabinet.
No, the hard top is not completely waterproof. It is more accurately described as weatherproof. In other words, in standard weather conditions, your drums and/or containers should be protected and water gathering in the pallets is not a concern. However, during very gusty conditions or very heavy rainfall, some water may get into the unit. It is good practice to inspect the interior of the hard top after any severe weather.
Yes, there is enough room inside of the hard top for four drums and the ramp.
At its peak (the top is sloped) the height is 62", the inside width is 52", and inside length is 52".
The extender kits are used to expand your current system so that you can store more drums. When you order a kit, you will receive a spill pallet, a black connecting wall, as well as two sets of roll-top doors and swing out doors.
No, unlike some of our products, there are no bulkhead fittings connecting the sumps. Each "compartment" has its own separate, 75-gallon containment capacity.
The Ultra-Hard Top Plus Models ship partially unassembled to save on freight costs. Final assembly will be required upon delivery.
More Info / Downloads
Helps Comply with These Rules & Regulations
EPA Container Storage Regulation 40 CFR 264.175

Stormwater Management Regulation 40 CFR 122.26

International Fire Code (IF) 5004.2.3
Additional Product Information
Uniform Product Codes (UPCs)
UPC 808416096583

 

Ultra-Hard Top Plus Models Extender Kit, Without Drain (Part #9658)
UPC 808416096590

 

Ultra-Hard Top Plus Models Extender Kit, With Drain (Part #9659)
UPC 808416006766

 

Ultra-Spill Pallet Ramp for P2 Plus, P3 Plus, and P4 Plus (Part #0676)