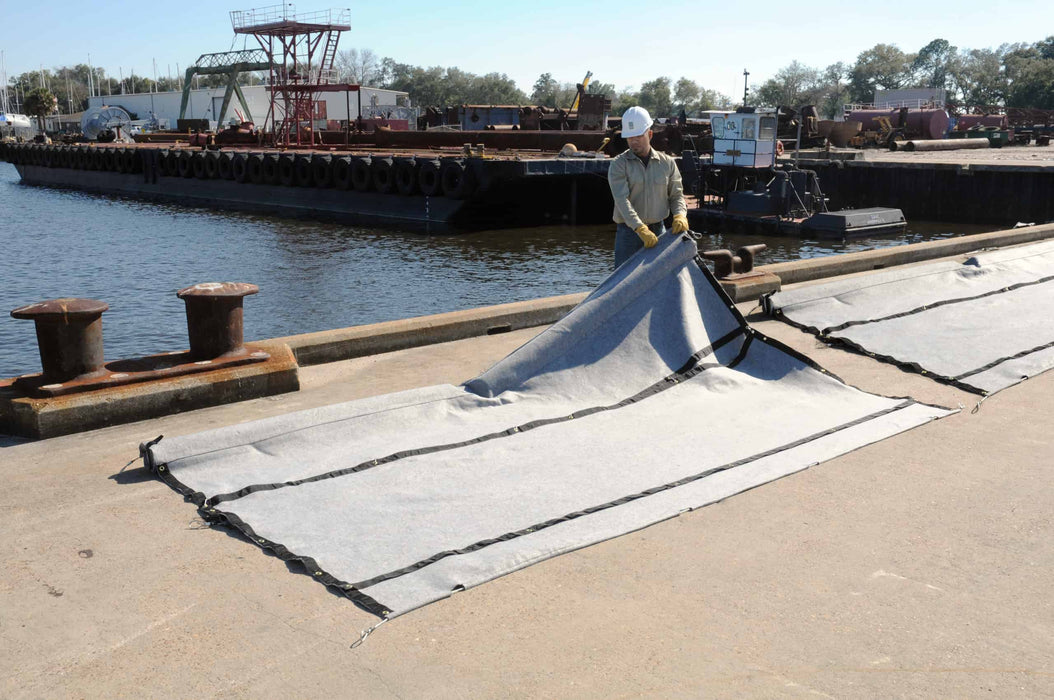 Ultra-Oil Filter Boom - Skirted Model
Original price
$576.00
-
Original price
$576.00
Ultra-Oil Filter Boom - Skirted Model
| Part # | Color | Size | Metric | Cat. Pg. | Tare Weight | UPS | Freight Class |
| --- | --- | --- | --- | --- | --- | --- | --- |
| 5240 | Gray | 13' | 3962 mm | 85 | 20 | Y | 77.5 |
Frequently Asked Questions
The Ultra-Oil Filter Boom is made with Ultra-Filter-Tex. It is a recycled material that can very quickly pull oil from water.
The Ultra-Oil Filter Boom can hold up to 5 gallons (19 L).
Yes, there are attachment points on both ends of the boom.
The Ultra-Filter-Tex material used to make the Ultra-Oil Filter Boom outperforms polypropylene in absorption capacity and other aspects.
When only considering the "off the shelf" price, polypropylene is cheaper. However, when taking into consideration the additional costs of labor to deploy and retrieve each boom, the Ultra-Oil Filter Boom is considerably less expensive.
More Info / Downloads
There aren't many questions regarding this product right now, but we're here to help if you have any!
Helps Comply with These Rules & Regulations
EPA Hazardous Waste Discharges 40 CFR 263.30
Additional Product Information
Uniform Product Codes (UPCs)
UPC 808416052206 Ultra-Oil Filter Boom - Skirted Model 13' Model (Part #5240)