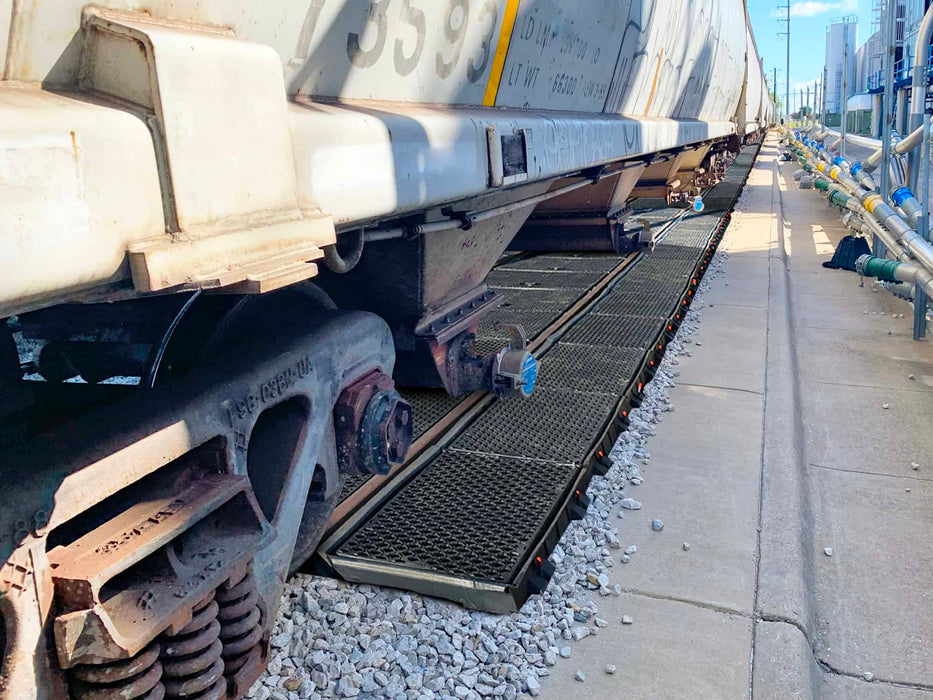 Ultra-Pellet Pan
Original price
$80.10
-
Original price
$891.90
Ultra-Pellet Pan
| Part # | Color | Size | Metric | Cat. Pg. | Tare Weight | UPS | Freight Class |
| --- | --- | --- | --- | --- | --- | --- | --- |
| 7560 | Black | | | 24 | 127 | N | 100 |
| 7562 | Black | | | 24 | 69 | N | 85 |
| 7570 | Black | | | 24 | 5 | Y | |
Frequently Asked Questions
Each pan is fitted with a number of 3-inch drains. Two in each of the standard pans, three in each composite pan.
No, water will drain regardless of the amount of pellets that are contained. However, it is important (and not just for proper drainage) that any pellets that are contained by the pans be removed as soon as possible.
The installation process for either pan is relatively simple and requires only basic hand tools. Detailed instructions are available here. Product specialists and our technical team are also available should you need further assistance. Please feel free to call them at 904-292-1611 or 800-353-1611.
Yes, while the Ultra-Pellet Pans are designed for a long-term installation, they can be removed if necessary.
The grating is required in the standard pans and recommended (but not necessary) for the composite pans.
Basic tools that would be available in almost all workshops is all that is required for the installation. Some slightly more specialized tools may be needed for site preparation. Please see the installation instruction here for a complete list.
Not necessary but HIGHLY recommended. Without them, the pellets are very likely to bounce out of the pans and into the surrounding environment.
Without drains, they are not pellet pans. UltraTech's other railroad containment products, the Ultra-Track Pans, are essentially the same as pellet pans but without drains so that they can be used to contain liquid leaks and spills.
The drains in the Ultra-Pellet Pans are designed to capture pellets 1mm in diameter or larger.
More Info / Downloads
This product may not address any specific regulations but if you have any questions, we're here to help.
Additional Product Information
Uniform Product Codes (UPCs)
UPC 80841610159

 

Ultra-Pellet® Center Pan w/ Grates (Part #7560)
UPC 80841610160

 

Ultra-Pellet® Side Pan w/ Grates (Part #7562)
UPC 80841610163

 

Ultra-Pellet Pan® Pellet Deflector, 5-pack (Part #7570)