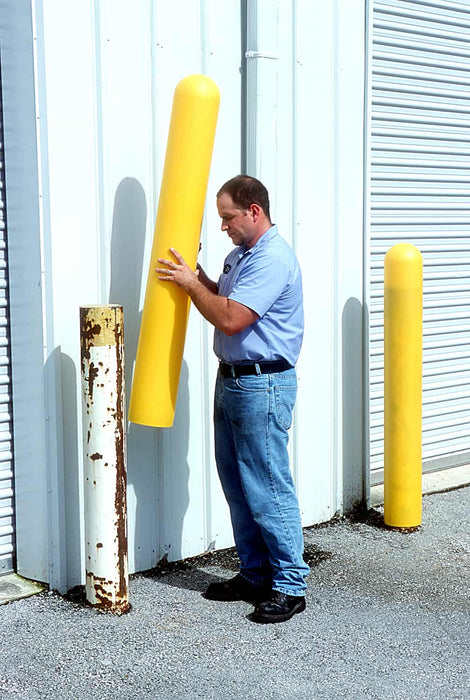 Ultra-Post Protector For 6" Posts - Part #1526
Original price
$64.90
-
Original price
$64.90
Frequently Asked Questions
Each Ultra-Post Protector is delivered with two pieces of patented foam neoprene tape. Apply the neoprene tape around the circumference of the steel bollard 3″ down from the top of the post and 3″ up from the bottom of the post. Once the tape is applied, slide the bollard cover over, eliciting the sound of air squeezing out between the post and sleeve as it creates a vacuum seal. If the above directions are followed correctly, the Ultra-Post Protector should fit tight with no gaps.
Other colors are available. Custom colors are also available but do require a minimum order. Please contact us for more information on these options.
Ultra-Post Protectors for the following size posts are also available:
3″, 3 ½", 4″, 5″, 6″, 7″, 8″, 10″, 12″. (1/4″ thickness). Please contact us for more information.
More Info / Downloads
This product may not address any specific regulations but if you have any questions, we're here to help.
Helps Comply with These Rules & Regulations
EPA Hazardous Waste Discharges 40 CFR 263.30
Additional Product Information
Uniform Product Codes (UPCs)
UPC 808416015263

 

Ultra-Post Protector For 6" Posts (Part #1526)