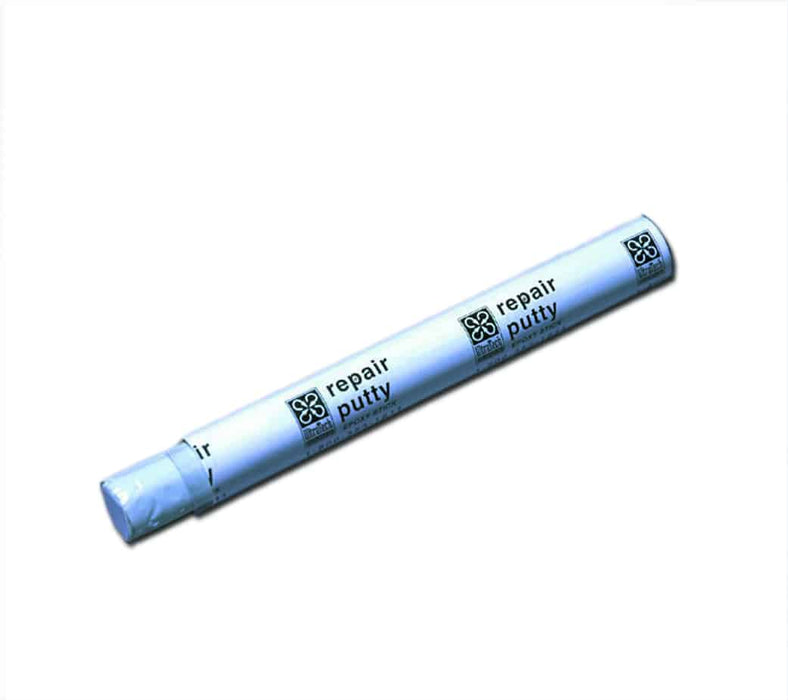 Ultra-Repair Putty - Part #2120
Original price
$95.70
-
Original price
$95.70
Frequently Asked Questions
Yes, Ultra-Repair Putty can be used in wet environments including areas that are completely submerged.
Yes, Ultra-Repair Putty can be painted (even before it's fully hardened). You can also sand it first (after at least one hour of curing) if you'd like a smoother/cleaner appearance.
Once Ultra-Repair Putty has cured for at least one hour, it can be drilled, tapped, machined and/or filed.
Yes, Ultra-Repair Putty will adhere to most surfaces. For best results prepare the surface by roughening it up (by sanding or filing) before applying the putty.
Ultra-Repair Putty is resistant to hydrocarbons, ketones, alcohols, esters, halocarbons, aqueous salt solutions and dilute acides and bases. Click here for more info.
Tests have shown that Ultra-Repair Putty lasts several years when stored in its original sealed tube.
More Info / Downloads
This product may not address any specific regulations but if you have any questions, we're here to help.
EPA Container Storage Regulation 40 CFR 264.175
Additional Product Information
Uniform Product Code
UPC 808416021202Ultra-Repair Putty Ultra-Repair Putty (12 ct.) (Part #2120)