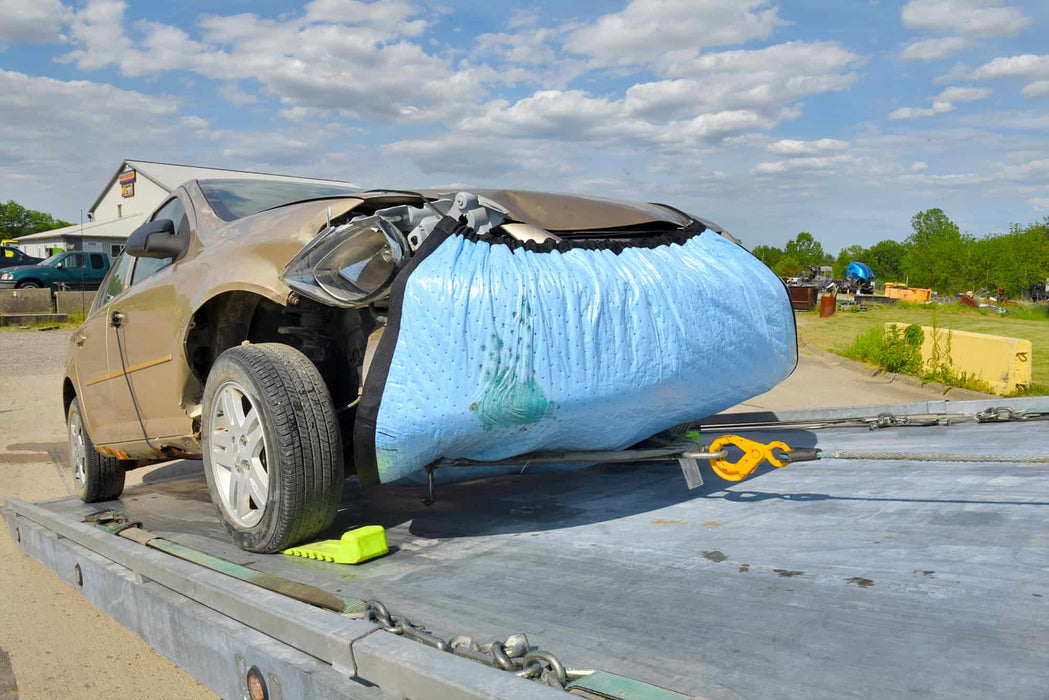 Ultra-Spill Diaper - Part #0275
Original price
$218.90
-
Original price
$218.90
Frequently Asked Questions
The bungee cords and hooks are included and pre-installed in the Ultra-Spill Diaper. In other words, the diaper is ready to attach as soon as you pull it out of the bag. No set-up or assembly is required.
No, the Ultra-Spill Diaper is specifically designed with a 4 mil plastic layer as the "last line of defense" to prevent liquids from leaching through and contaminating the environment.
Not at all! Even a first-time installer can have the Spill Diaper hooked up and containing leaks, drips and spills in a matter of minutes.
The Spill Diaper will need to be disposed of in accordance with your local environmental statutes and regulations. Please check with your city, county or state authorities for specific requirements.
Each State, City, and County have its own ordinances. A Spill Diaper falls under the same category as a loose absorbent, or pads. Whatever is required for the disposal of absorbents, would also be required for the disposal of a used Spill Diaper. Please check with the local regulatory agencies for your area's disposal requirements.
More Info / Downloads
This product may not address any specific regulations but if you have any questions, we're here to help.
Additional Product Information
Uniform Product Codes (UPCs)
UPC 808416101737 Ultra-Spill Diaper (Part #0275)