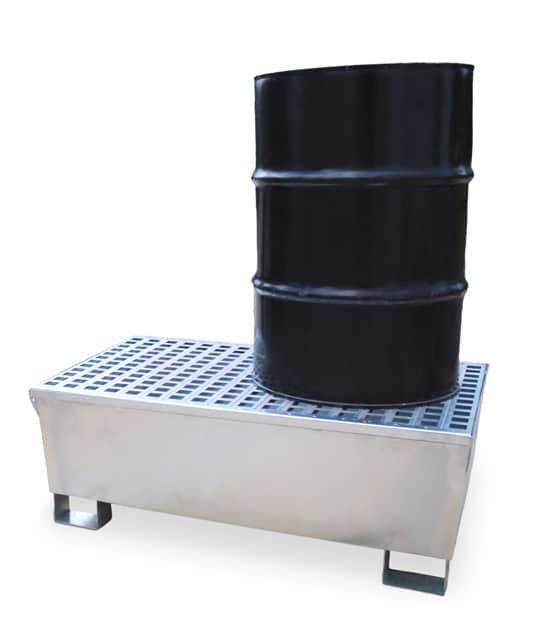 Ultra-Spill Pallet Steel Model 2-Drum (S2) - Part #1180
Original price
$762.30
-
Original price
$762.30
Frequently Asked Questions
Yes, the grates (two on the 4-drum pallet and one on the 2-drum pallet) are removable to help facilitate easier clean up.
Yes, the 2-drum unit has two-way access for forklifts and the 4-drum unit has four-way access. Both models can be also be moved/repositioned with most pallet jacks.
No, we do not recommend moving loaded pallets.
Yes, there are two different ways that it can be done. Both are easy to do and inexpensive. Please contact us for more information.
The Ultra-Spill Pallet is made from 14-gauge galvanized steel.
The 4-drum steel spill pallet can hold up to 3,875 lbs. (1,758 Kg) and the 2-drum steel spill pallet can hold up to 2,575 (1,168 Kg). It is important to note that this weight must be uniformly distributed. Learn more here.
More Info / Downloads
Helps Comply with These Rules & Regulations
EPA Container Storage Regulation 40 CFR 264.175

ADA Accessibility Guidelines for Buildings and Facilities (ADAAG)
Additional Product Information
UPC 808416011807 Ultra-Spill Pallet Ultra-Spill Pallet - Steel Model - 2-Drum (S2) (Part #1180)