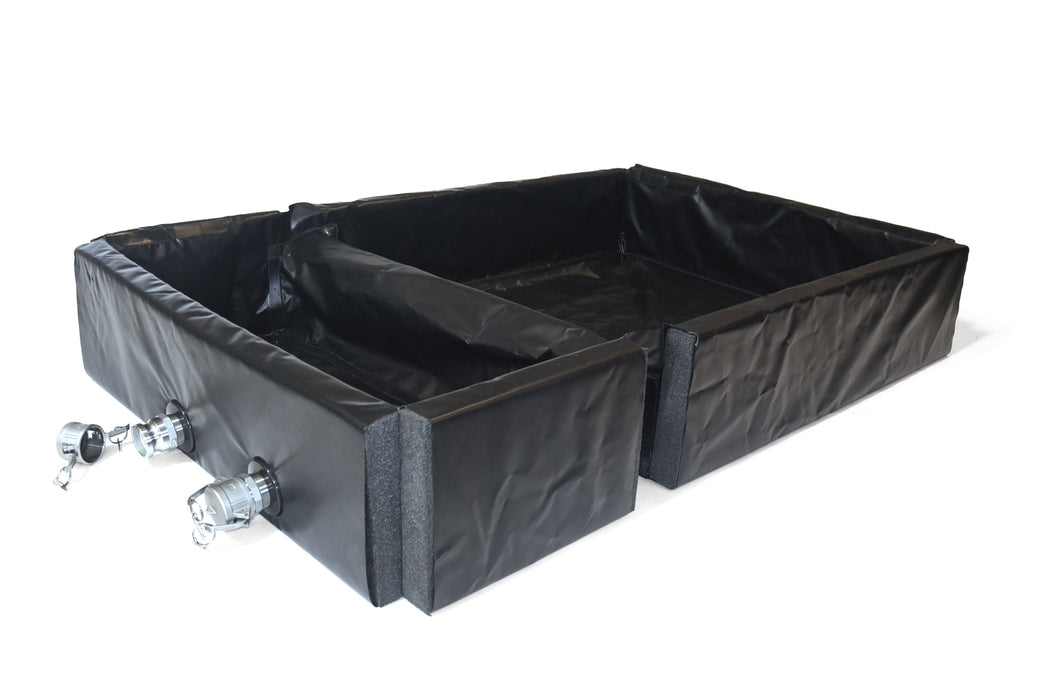 Ultra-Track Berm - Part #8490
Original price
$1,338.70
-
Original price
$1,338.70
Frequently Asked Questions
The Ultra-Track Pan and Ultra-Track Pan Composite Model are both outstanding products for spill containment on the railroad. But when compared to the Ultra-Track Berm, they are considerably less portable and designed for a permanent or semi-permanent installation. The Ultra-Track Berm allows you to quickly respond to a leak or spill wherever it is.
The berm is made using 40 oz. (42 mil) PVC which is very durable and provides excellent chemical resistance. You can look up specific chemicals with this guide.
While the Ultra-Track Berm is built to last with heavy-duty materials and components, it weighs in at only 24 lbs (10.9 Kg) so it can be easily transported to wherever it is needed.
Those are camlock fittings and they are used to connect hoses to in case of a large or catastrophic spill. The hoses can be used to channel spillage to a holding tank or other containment area.
More Info / Downloads
Helps Comply with These Rules & Regulations
EPA Container Storage Regulation 40 CFR 264.175

ADA Accessibility Guidelines for Buildings and Facilities (ADAAG)