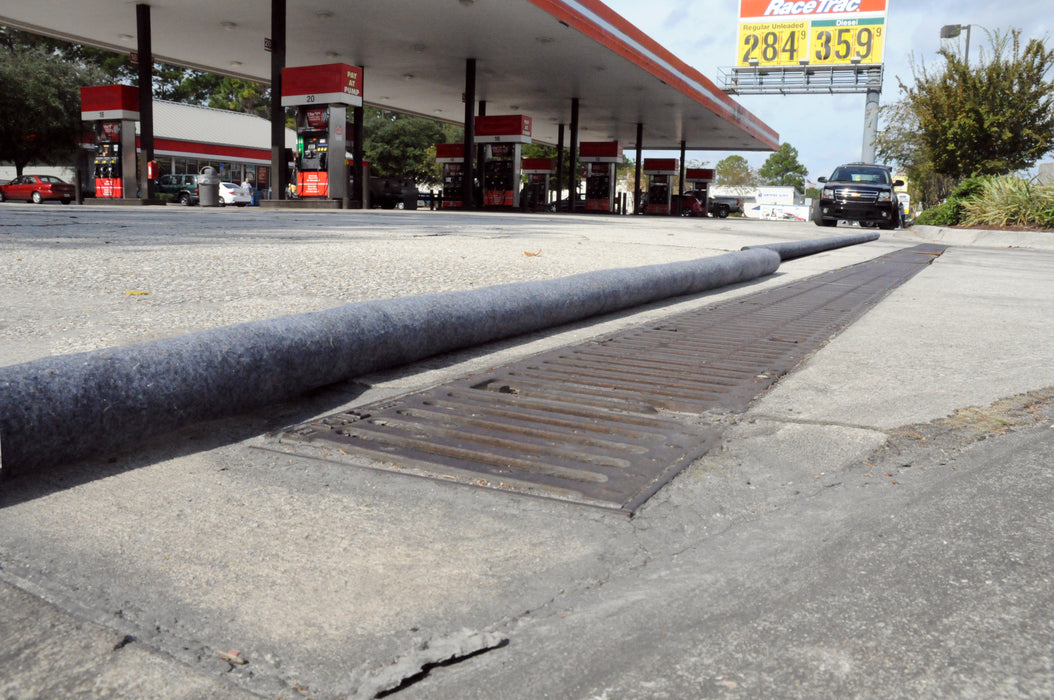 Ultra-Trench Filter Boom - Part #9703
Original price
$40.70
-
Original price
$40.70
Frequently Asked Questions
Depending on the application, there may not be another product that will be effective. Ultra-Filter Socks could work but would likely not be as cost-effective as the Ultra-Trench Filter Boom, especially when there are many feet of trench drains (which is often the case). Feel free to try out The Path to the Perfect Product to see what other products might be a good option.
No, rebar is not included. The Ultra-Trench Filter Boom works, as designed, with or without rebar in the center. Rebar can be inserted into the center of the boom to help keep the unit in place.
Each 96″ length of Ultra-Trench Filter Boom can absorb up to 3.3 gallons (12.5 L).
Ultra-Filter-Tex material is designed for the absorption of hydrocarbons and will not absorb synthetics.
Ultra-Filter-Tex removes oil and other hydrocarbons much faster than traditional absorbents. A polypropylene sorbent material will not allow water to freely pass through it. Oil will absorb at the surface of a polypropylene absorbent, and the polypropylene will eventually blind over and the center will not absorb any oil.
There is not a specific lifespan for the Ultra-Trench Filter Boom as this will vary on the amount of oil, grease and other hydrocarbons that are present in stormwater, and also on the amount of rainfall in the area. We recommend that you inspect the boom after the first rainfall and periodically afterward. You can extend the life of the unit by rotating it once the bottom portion begins to get saturated.
More Info / Downloads
Helps Comply with These Rules & Regulations
Stormwater Management Regulation 40 CFR 122.26
National Pollutant Discharge Elimination System (NPDES)
Total Maximum Daily Load (TMDL)
Additional Product Information
Uniform Product Codes (UPCs)
UPC 808416097030Ultra-Trench Filter Boom Ultra-Trench Filter Boom (Part #9703)