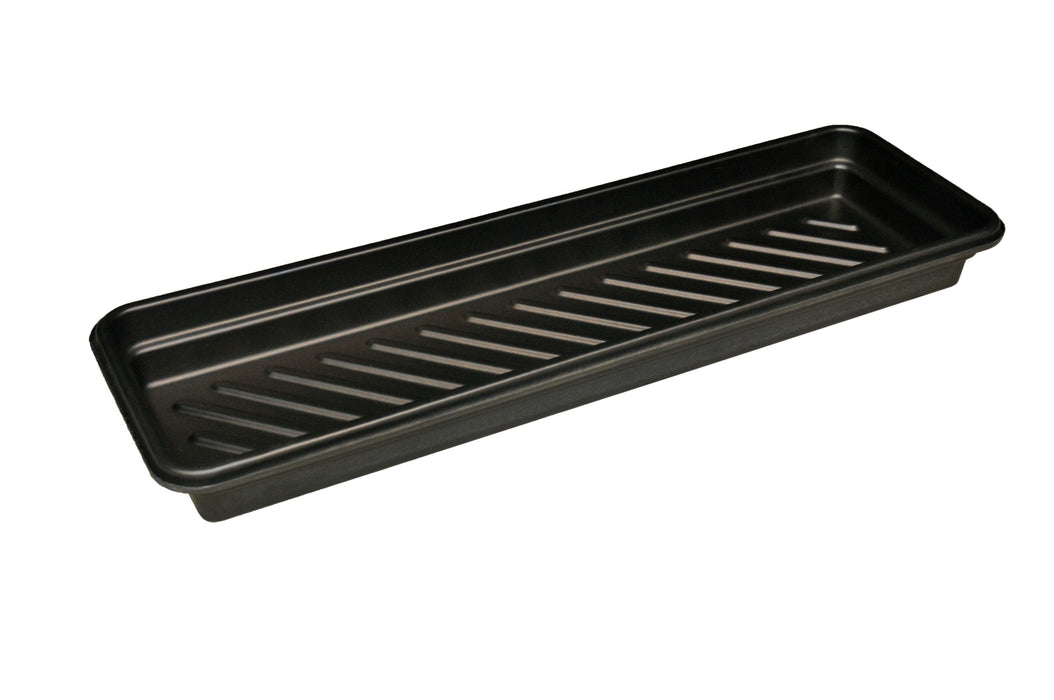 Ultra-Utility Tray - Part #1031
Original price
$84.70
-
Original price
$84.70
Frequently Asked Questions
Yes, like sizes of the utility trays can be nested for better storage or transport.
Ultra-Utility Trays are made with polyethylene which has excellent compatibility with a broad range of with chemicals. Please reference this guide for specifics.
There are a number of other "trays" available for applications that the Ultra-Utility Trays are typically used for. The flexible model Ultra-Utility Trays are similar in size but made with coated material so they can be folded/rolled into a nice compact package when not in use. The Ultra-Containment Tray is another alternative and has the added advantage of removable grating.
Our stock offering is only available in black. However, we can do custom colors. Please contact us for minimum order quantities and other information.
More Info / Downloads
This product may not address any specific regulations but if you have any questions, we're here to help.
Additional Product Information
Uniform Product Codes (UPCs)
UPC 808416010312

 

Ultra-Utility Tray (Part #1031)