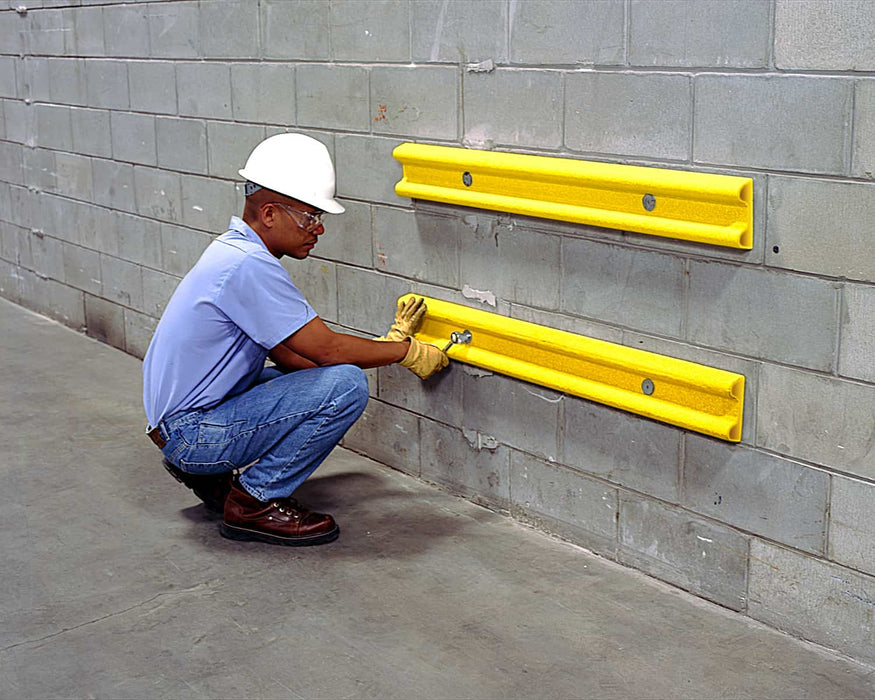 Ultra-Wall Protector - Part #1522
Original price
$69.30
-
Original price
$69.30
Frequently Asked Questions
Each Ultra-Wall Protector is shipped with a set of three masonry screws and plastic anchors for use in masonry as well as a set of three screws if it is installed in a metal wall. Each unit also includes a set of washers.
The Ultra-Wall Protectors are 100% polyethylene.
The standard color is safety yellow but we can do custom colors as well. Please contact us for more information and minimum purchase amounts.
No, the Ultra-Wall Protectors are actually quite easy to install. You can view/download the installation instructions here.
We also have protective sleeves for posts/bollards, I-beam protectors, rack protectors, and corner protectors.
This product may not address any specific regulations but if you have any questions, we're here to help.
Additional Product Information
Uniform Product Codes (UPCs)
UPC 808416015225

 

Ultra-Wall Protector Ultra-Wall Protector (Part #1522)